D276 January Staff Members of the Month
This year, in conjunction with local businesses, we have started a long overdue Employee Recognition Program. Staff members from each of our educational unions are nominated by their colleagues. We appreciate the eagerness of our local businesses to partner with D276 to recognize and reward our amazing staff.
On behalf of the Board of Education and our January Sponsor of the Month, Postin's Pit Stop in Avon, IL, I am pleased to share that our January Staff Members of the Month are Debbie Dwyer and Christian Kennedy.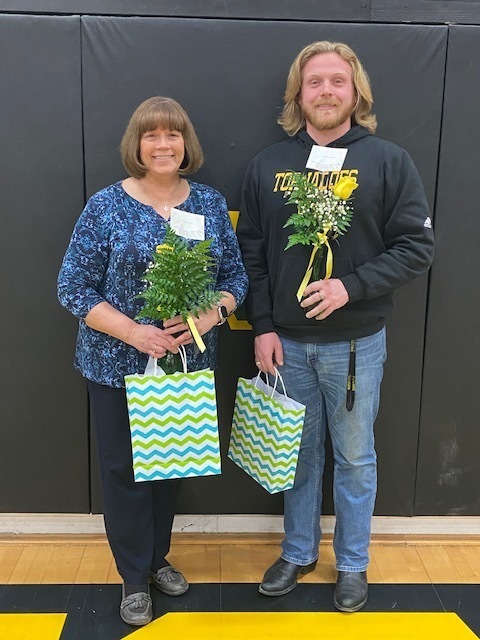 Pictured: Debbie and Christian
---
Debbie supports students and staff in her role as a Title 1 Support Team Member at Hedding Grade School.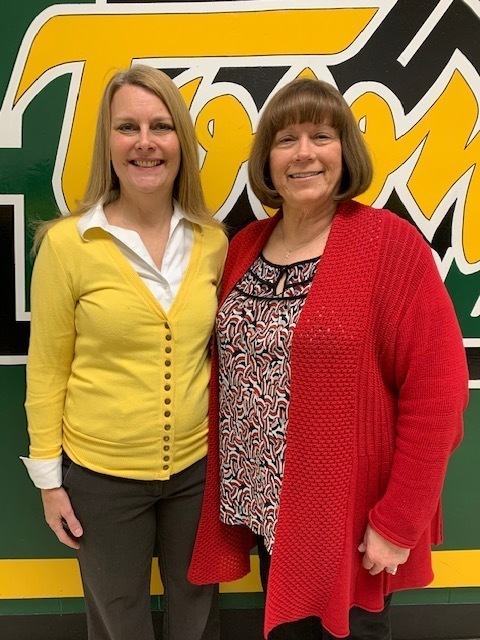 Pictured: HGS Principal, Michelle Andrews, and Debbie Dwyer
Debbie received numerous nominations from D276 staff, including this one:
"Debbie Dwyer is amazing! She is always so organized, dependable, positive, and willing to help anyone in any way. I appreciate all she does to help students and teachers throughout her day, and I want her to know how valuable she is to us all at Hedding."
---
Christian teaches social studies at AAHS, volunteers in numerous activities, and assists Mr. Weedman and the Union Leadership team whenever he can. He is very involved at AAHS.
Christian received multiple nominations, including this one:
Mr. Kennedy dedicates so much of his time on teaching kids. He he helps with track,football and basketball games plus he helps with musicals. I don't know how he has time to be a history teacher. He's also a great mentor for teenagers. Always friendly in the hallways and seems to really love his job. 100% GREAT TEACHER!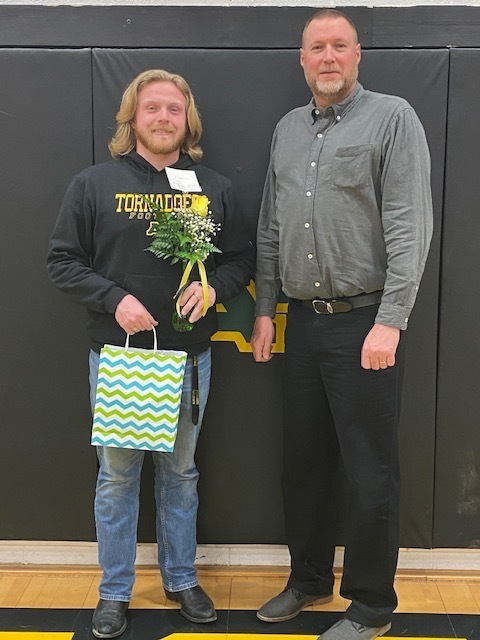 Pictured: Christian and Mr. Weedman, AAHS Principal.
---
"Thank you" to Postin's Pit Stop, in Avon for supporting the D276 Staff Member of the Month Program.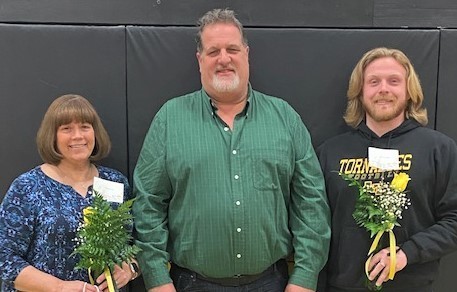 Pictured: Debbie, Brett Postin, and Christian
An additional "thank you" to our AAEA and AATA Unions for the beautiful roses. Also, the Scoop Ice Cream Shop/Cool Beans Coffee Lounge and American Fidelity for helping fill each Goody Bag with Gift Cards and more.

Photo Credits: Dr. Curry