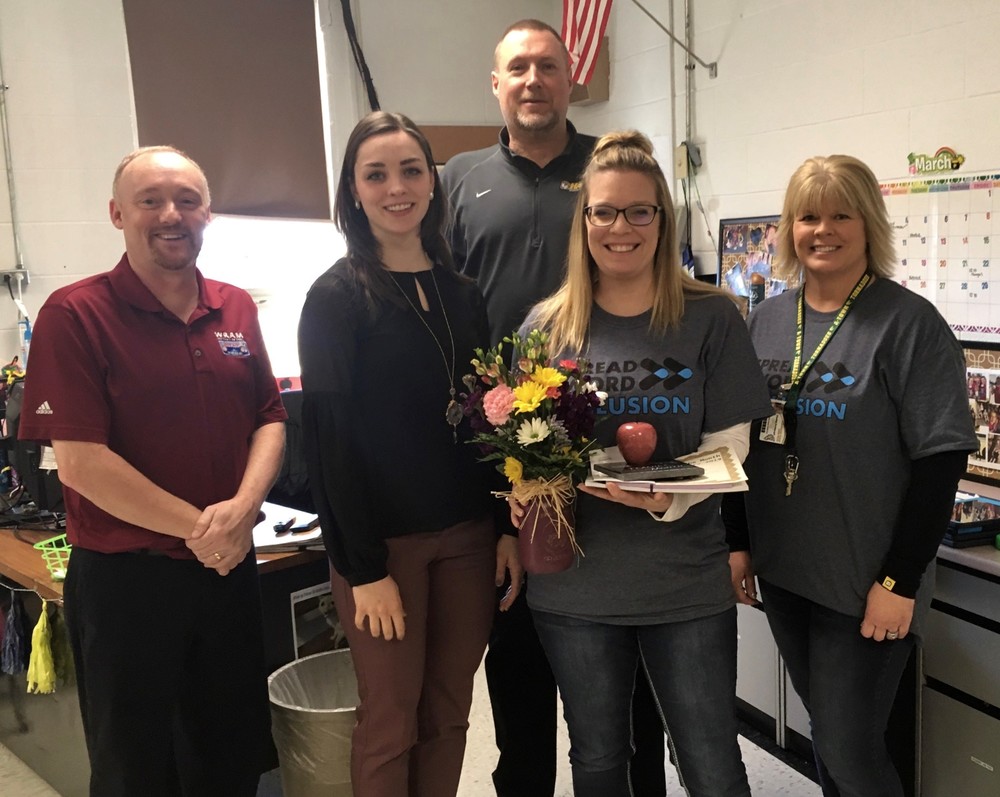 Mrs Horner named Teacher of the Month February 2019
Shelley Ashbaugh
Wednesday, March 06, 2019
Congratulations to Sarah Horner, for being selected as the Teacher of the Month for February 2019. Mrs. Horner teaches Technology at Abingdon-Avon High School. Sponsors for the Teacher of the Month award are WMOI/WRAM, ROE#33, MTC Communications, Lacky Monument & FlowersRUs.
Mrs. Horner received:
an Apple granite plaque made by Lacky Monument, Teacher of the Month certificate & stationary set from the ROE#33, $150 check from MTC Communications for use in her classroom & a floral bouquet from FlowersRUs.
Thank you Sarah, for your dedication & contributions to your students and AAHS!