The T.W.I.S.T.E.R. Table is all set up at AAHS & can be found in the main hallway, in front of the office windows! There are personal size (2oz) hand sanitizer, travel size Kleenex, masks, notebooks, folders, erasers & sticky notes... if you could use something from the table, PLEASE take it! It's FREE!! 😃 Stay safe & stay healthy from the T.W.I.S.T.E.R. Program! 😷♥️📚📒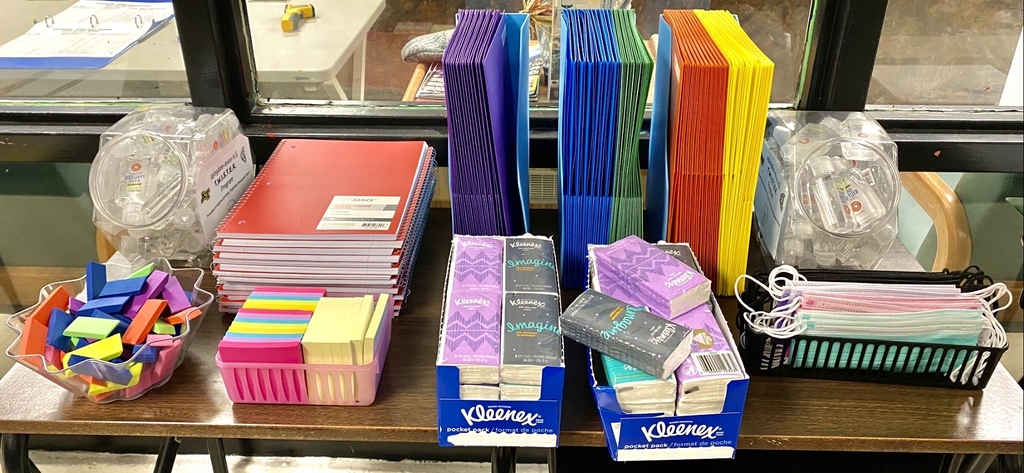 Attention: High school picture day will take place next Tuesday, October 20th.
Reminder that the soccer team store closes today.

D276 Reminder: Tomorrow is now a Remote Learning Day. No in-person school on Friday. More information can be found in the News Section of the district website.



The A-Town High School Cross Country Team has been nominated for FM 95 Hometown Heroes! Please go to FM95online.com to vote for them. Voting is open until Wednesday Oct. 7th at 6:00pm.
🏐AAHS Volleyball We will be starting our "open gyms" on Oct 5th!!! We are still going to be keeping the groups sizes small so — Juniors/Seniors will go on Monday's from 3:30 - 5 pm Freshmen/Sophomores will go on Wednesday's from 3:30 - 5 pm You need to pick up consent forms from the high school! You will be required to wear a mask at all times in the gym, bring your own water bottles, and bring your own towels! Email me with questions
jtravis@atown276.net

Note for all families who are continuing with Remote Instruction and would like to pick-up a no-cost school lunch - please email our food service director at
dadmire@atown276.net

Reminder to High School students! Your first day in the building is next Tuesday, October 6th. Here are the procedures for entering the building. - Non-bus riding students will remain in their cars until the doors open at 7:50 am. - No congregating in the school parking lot before or after school is allowed. - If you are dropping off your student, drop them off in front of the high school no earlier than 7:50 am. -Students entering the building in the mornings will enter through the west entrance on the front (North Side) of the building. (Doors by the vending machines) - Non-bus riding students may begin entering the building at 7:50 am and will have their temperatures taken. - Upon entering the building students will report directly to their first hour class. - If you are a bus riding student that arrives at the building before 7:50 am you will report to the auditorium to wait until 7:50 am to go to class. - Social distancing guidelines will be followed while entering/leaving the building. -Spots will be painted on the sidewalk in front of the building in order to follow the 6-foot social distancing guidelines.

IMPORTANT Abingdon Transportation Information: As of today we are beyond our State Mandated busing capacity (48/bus) for our Abingdon routes. If you have any alternative options - please call your building principal to opt off a bus route. If numbers do not come down, the district will be forced to reduce the number of town riders in Abingdon. A reduction will lead to prioritizing three factors: 1. Country Riders. 2. Daycare facilities. 3. Proximity to Hedding Grade School.

🚨1 week until D276 returns to in-person. Three things you can do today to assist in the final planning: 1. If you plan to stay in Remote - call the office and let them know. 2. If you plan to switch from your original choice of remote to in-person - call your office and let them know. 3. If you stated during registration that you will need transportation- but now can find alternative transportation- call your office and let them know.



The ATown T.W.I.S.T.E.R. Program is looking forward to resuming it's Book Club & ESports starting next week! The Program is also excited to add a Dungeons & Dragons Club to it's list of activities! T.W.I.S.T.E.R. activities/clubs will be run remotely & eligibility rules WILL apply! All AAHS students interested in participating in D&D, Book Club or ESports, please email Site Coordinator, Shelley Ashbaugh at
sashbaugh@atown276.net