Regional Season starts tonight!!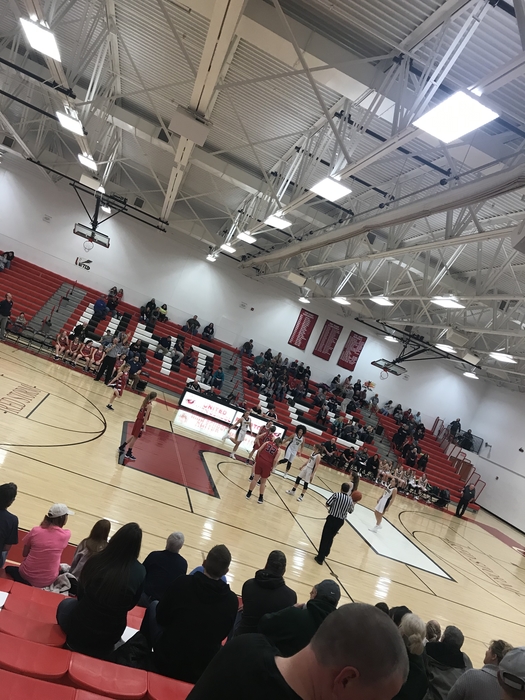 Unfortunately - Winter will not give in 🙄! Due to the extreme cold air temps forecast for tomorrow combined with a mix of icy roads in the district - there will be NO SCHOOL in D276 on Thursday 1/31. Tomorrow will not be an alternative learning day. Evening activities will be evaluated tomorrow. Stay warm today and tomorrow morning.

Due to the forecast for dangerously low wind chills and blowing snow over the next few days - there will be no school or activities in District 276 on Tuesday and Wednesday. These days will not be alternative learning days. Stay warm and stay inside.
Due to continuing bad weather conditions and slick roads the Girl's Basketball game tonight, January 28th, has been cancelled. There will be an update on a rescheduled date when available.

Due to continued drifting in the northern portions of our district - NO School today (Monday) in D276. Building principals will send out alternative learning info later this morning.

With the current drifting, high winds forecast through early morning, and reports of plows being in for the night and not starting til sunrise in many parts of our district - There will be no school in D276 tomorrow: Friday Jan. 25th. Look for more info from school leaders regarding piloting an academic-inclement weather day tomorrow.
The Make-Up Boys Basketball game tonight, January 24th, against Monmouth-Roseville has been cancelled without a rescheduled date.

Dismissal at 12:20 today Thursday Jan. 24

Due to rapidly changing road conditions ATOWN D276 will move dismissal up to 12:20pm today. Thursday 12/24

D276 is scheduled to dismiss at 1:30 today.

There will be no PM Pre-K in Mrs. Peterson's class at HGS today

D276 will be IN SESSION today with an early dismissal at 1:30 pm. As of this morning, district roads are passable. If you are uncomfortable sending your student / young driver to school - call them in with an excused weather-related absence.
Due to hazardous driving conditions tonight's Girls Bowling Meet with West Central has been cancelled.

Due to worsening road conditions in and around D276 there will be NO School today. Wednesday 1/23.

Due to blowing and drifting snow, there will be no school today, January 22nd in d276.

Reminder: 12:10 dismissal today and no school on Monday.

This is a reminder that we have a 12:10 dismissal today and no school Monday, January 21 for Martin Luther King Jr. Day. Students should return to school on Tuesday January 22.

Good morning, as I reflect on this morning's decision to cancel school I wanted to share how much time and thought goes into a cancellation decision on a day like today. Today was a 70/30 day. 70% clear and safe driving conditions and 30% sketchy and icy. While driving on treated roads or main town roads may be easy, driving many of our rural roads to the east and west was dangerous. Both myself and our transportation director spent a long time on numerous back roads. Often the only way out of a dip or up a hill was in 4WD. The S-curves east of town were sheets of ice. Any rural road with packed snow was glazed over and slick. In the end we determined (with additional information provided by other employees) that we could not justify asking our drivers and students to travel roads we were struggling to maintain traction and control on. Thank you for your understanding - Have a great Thursday. Dr. Curry

Due to icy conditions on many of our snow packed rural roads - there will be NO SCHOOL today - THURSDAY Jan 17 in D276.

Bowling Senior Night! Congrats Nate and Dalton #AtownTornadoes #AtownProud #ATown #Highschoolbowling