Engineering a tower that will stand with 100 cups.
K1 on the 100th day of school
It's the 100th day of school!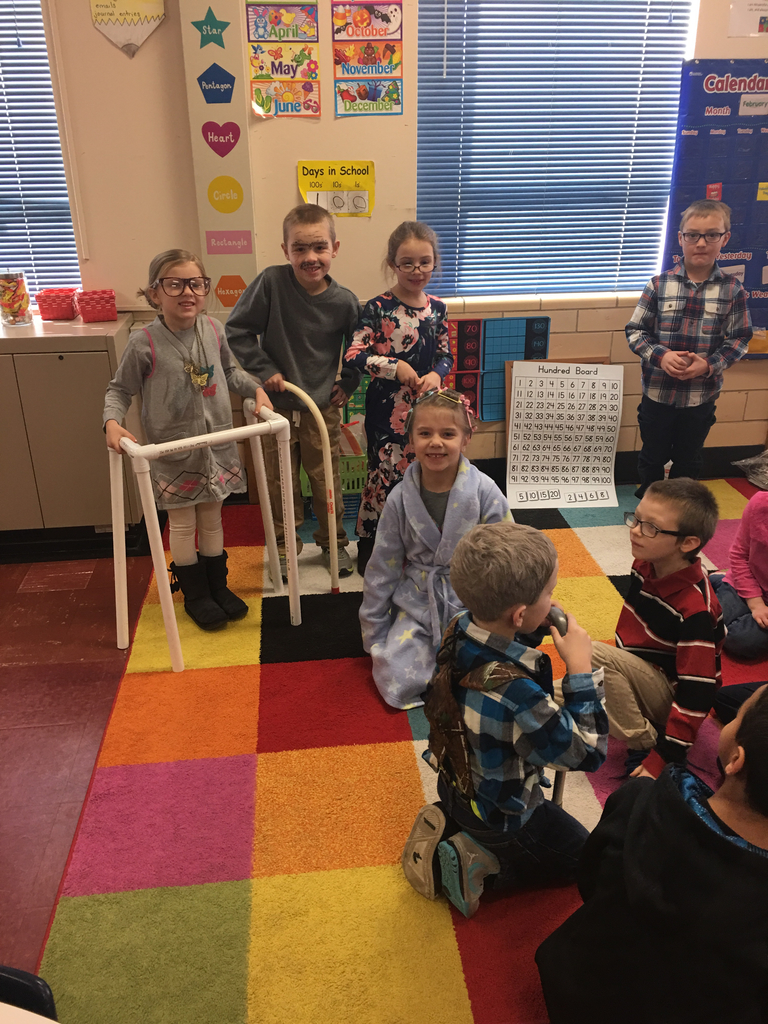 Here's your chance to WIN a hand chair!!
Thanks to the parents of K2 for sending in more dry erase markers.
Learning subtraction shooting baskets in K3.

What a structure!
K1 students loved playing Sight Word Snowball Fight this morning.

Good bye January!
Today's group counting pennies for CSC 💵

Happy Birthday!
K3 is enjoying playing subtraction games today!
K1 wanted to eat lunch with the teacher, so we had a picnic in our classroom today.
K1 also spent time working on making words.
K1 working on sight words.

And then there were 6. Missing our under the weather friends today! Clorox 360 machine hitting our PreK room after school.

A busy Monday...
K3 started subtraction today!
2A knows the secret codes to playing card subtraction, could you solve them?!
Creating a snow storm in a jar!